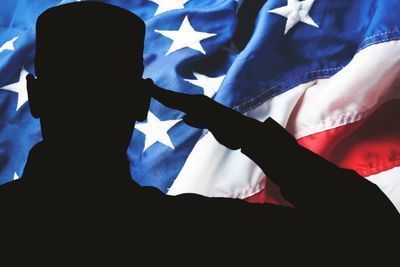 SAC Foundation is proud to honor its strong military roots by fundraising and contributing to military organizations that provide support, help, or healing to our nation's military heroes. We support a variety of activities and events that salute those for their service and sacrifice. The list below highlights some of the different ways we give back.
* Assisting veterans transitioning out of homelessness with essential household items and nonperishable food
* Contributing to a service dog training program which empowers veterans to lead meaningful, independent lives
* Donating to family events and military recognition award ceremonies at Offutt Air Force Base
* Helping fund a national parenting program for military families
* Giving to a guitar music program that provides healing to veterans
* Providing volunteer labor to clean up the campus where veterans live
* Contributing to scholarships that support youth pursuing careers in the military
* Honoring residents at a local veterans' nursing home with handmade cards and artwork
* Assembling deployment goodie bags for service members deploying from Offutt Air Force Base
* Supporting a military shadow box project for veterans who would not otherwise have a way to display their awards and ribbons
Don't forget to visit our Photo Gallery to see highlights of our recent programs, activities, and fundraising efforts in action!