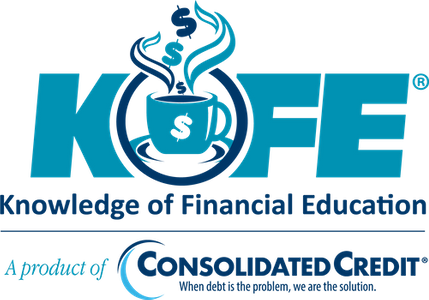 Cash in on financial knowledge at your fingertips!
Cobalt Credit Union, with funding provided by the SAC Foundation, offers a FREE financial education tool called KOFE (Knowledge of Financial Education). KOFE is a self-help financial website with a variety of educational tools and access to unlimited financial coaching by phone (1-844-818-0379). It's available 24/7 on any device and also in Spanish. To get an idea of the variety of financial topics KOFE covers, click here.
KOFE offers an assortment of financial learning tools including:
        * Videos
        * eBooks
        * Podcasts
        * Courses
        * Webinars
        * Articles
        * Budgeting tools
        * And much more!
Anyone can benefit from KOFE's self-help educational resources. Empower yourself by visiting KOFE-Knowledge of Financial Education to sign in. If this is your first time using KOFE, set up your free access today!
---
Website Disclaimer: By clicking any of the links above, you are leaving the SAC Foundation website and linking to an alternate website not operated by SAC Foundation or Cobalt Credit Union. SAC Foundation is not responsible for the content of the alternate website. SAC Foundation does not represent either the third party or you if you enter into a transaction and the third party's website you are entering may have privacy and security policies that differ from those of SAC Foundation.