2022 Charity Partners
.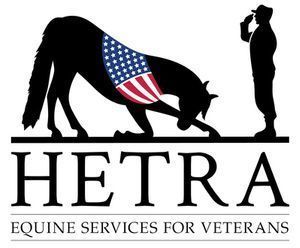 Heartland Equine Therapeutic Riding Academy (HETRA) was started in 1989. Their mission is to improve the quality of life both physically and emotionally of adults and children of all ability levels through equine-assisted activities. They also offer services in Adaptive Riding Therapy Services–specializing in Hippotherapy, Equine Services for Veterans, Adaptive Carriage Driving, Equine-Assisted Learning, Equine-Assisted Mental Health Sessions, and Life Skills Training.
Equine Services for Veterans include several options and are open to veterans, active duty military, spouses, significant others, caregivers, and children. Equine-Assisted Services are designed to engage the senses, learn different communication techniques, and discover how equine partners can assist with reintegration into the community.
Veterans Wellness Coaching includes both classroom and arena work led by a Mental Health Therapist who is also a veteran. With horses as equine partners, they explore topics that affect everyday life: goal setting, decision making, problem solving, and perspective. It's a fun and innovative way to gain new insight into the person through the eyes of the horses.
Volunteering and Riding Sessions also are equine services offered to veterans. Volunteering has been known to counteract the effects of stress and anxiety and can have a profound effect on a person's overall psychological well-being. HETRA offers weekly riding sessions to veterans/service members at no charge. In these sessions, the HETRA team works to create meaningful bonds between the veteran and the horse. Because riding horses can create a natural sense of calm and trust, this greatly aids in long term rehabilitation and is one of the many ways that horses can help.
See the impact HETRA makes in our community everyday here!
---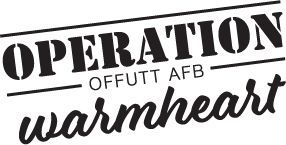 Operation Warmheart is local to Offutt Air Force Base and receives oversight from the First Sergeant Council. Alike in structure to similar support programs available at other military installations, Operation Warmheart provides funds, as necessary, throughout the year for emergency situations for the health, welfare and morale of Base personnel and their families. Operation Warmheart steps in when other avenues of financial support are not available in unexpected circumstances. It supports those assigned to Offutt Air Force Base, the 55th Wing, United States Strategic Command, and the 557th Weather Wing. Assistance is primarily intended for lower-ranking enlisted members, E1 through E6, regardless of branch or status. Other military personnel that are outside this rank are considered for assistance on a case by case basis.